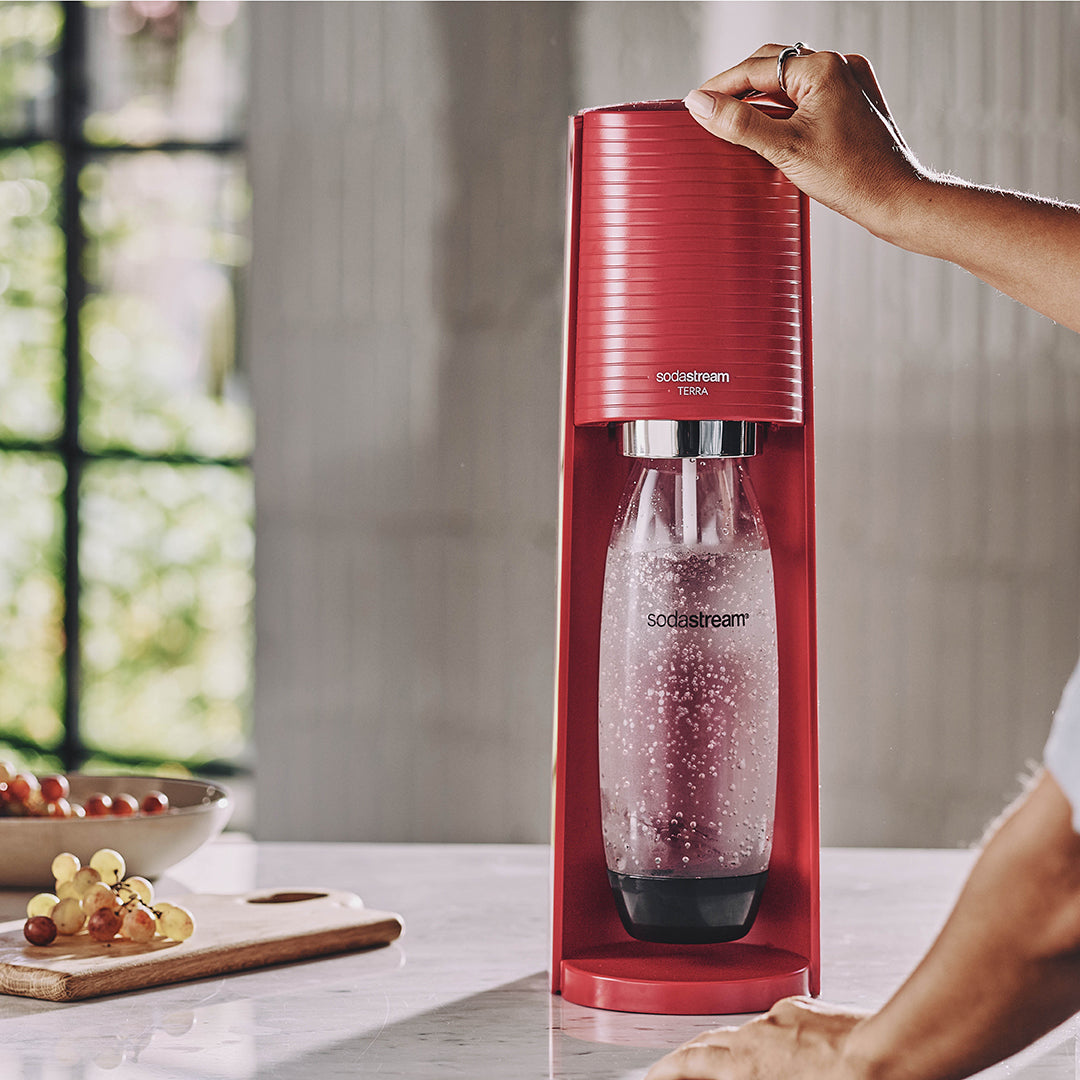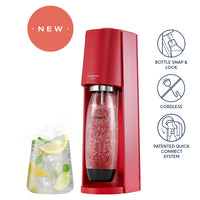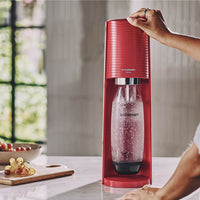 Terra Red Sparkling Water Maker
The New Terra, SodaStream's best-selling Sparkling Water Maker turns plain water into fresh sparkling water in seconds, since 1903
Introducing the Terra, SodaStream's best-selling Sparkling Water Maker. Turn plain water into fresh sparkling water in seconds. Designed for the modern kitchen, it features the new Quick Connect technology for fast and easy CO2 cylinder insertion.
Starter Kit Contents:
TerraSparkling Water Maker

1.0L BPA-free Reusable Carbonating Bottle

60L CO2 Cylinder (makes up to 60L of sparkling water)
GOLDEN TIP !! Remember you pay close to HALF the price when you purchase Exchange CO2 Cylinder. We will swap your empty cylinder for a FULL one!
Make Fresh Sparkling Water in Seconds
Already Have a Sparkling Water Maker? Learn how to use it. Learn More
One cylinder carbonates up to 60L of sparkling water!
* depending on the degree of carbonation and sparkling water.
Learn more
So Much More Than A Sparkling Water Maker
Live sustainably by reducing single-use plastic
Enjoy fresh sparkling water just the way you like it.
Say goodbye to carrying heavy plastic bottles.
Create healthy, delicious soft drinks, cocktails and more.
Compare Models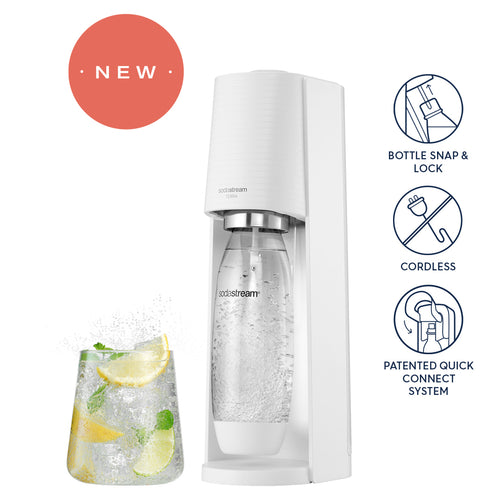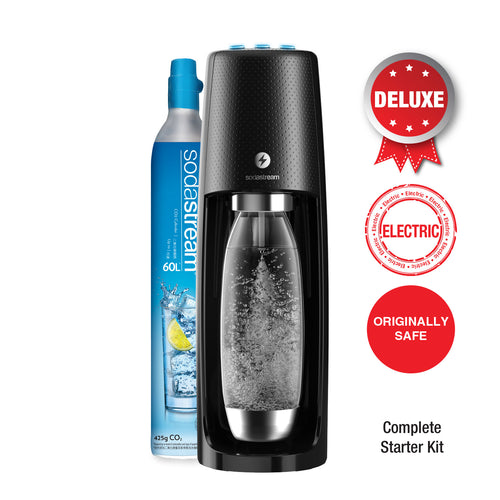 Featuring new ergonomic button to fizz your sparkling beverages
3 pre-set levels of bubbles at a single touch
Sparkle your water with a press of a button
Highlights
Ergonomic Button
Deluxe
Bubbles consistency
Most popular with bubbles lovers
Well-loved earlier mode
Light weight
Economical
How it works
No installation needed
Cordless
Electric
Cordless
How to fizz
Manual control your fizz level manually pushing the ergonomic button
Automatic
Control your fizz level with 3 automatic options
Manual
Control your fizz level by manually pressing the button
Cylinder Insertion
Pink Quick Connect CO2 cylinder
Classic screw system
Classic screw system
Bottle Connection Type
Quick snap & lock / Easy insert
Quick snap & lock / Easy insert
Twist and Lock / Screw on
Dimensions (cm)
W 20.0 x D 20.0 x H 44.0 cm
W 14.0 x D 19.0 x H 43.0
W 13.0 x D 23.0 x H 42.0
Price
Starting at $189
Starting at $298
Starting at $119
Together we can make a difference.We believe that something as small as making sparkling water at home can spark a huge change in the world.
Act Now
67 BILLION
Single-use plastic bottles eliminated by 2025 thanks to SodaStream
6 Million
SodaStream Sparkling Water Makers were sold worldwide
1280
Single use plastic bottles eliminated for every single reusable SodaStream bottle